The pandemic has led to the biggest annual fall in employment for older workers since the 1980s, according to a new report.
The decline in the employment rate for the over-50s has been twice as big as for those aged between 25 and 49.
The Resolution Foundation also found that after losing work, older workers take the longest to return.
It called on the government to tailor retraining opportunities to over-50s.
The report suggests that the Covid-19 crisis has created a "U-shaped" employment shock, with older and younger workers affected more than those who are middle-aged.
Although workers aged under 25 have seen by far the largest fall in employment in the past year, the fall in employment among those aged over 50 has been twice as big as those aged between 25 and 49, a 1.4 percentage point declined compared to 0.7 percentage point dip.
Latest stats from the ONS show there were 109,000 more unemployed workers aged 50-64 between December and February 2021 than the same period a year before, the Resolution Foundation says.
The Resolution Foundation found that fewer than two in three managed to find return to work within six months.
And when older workers do return to the workplace, they face the highest income hit of all age groups, it said.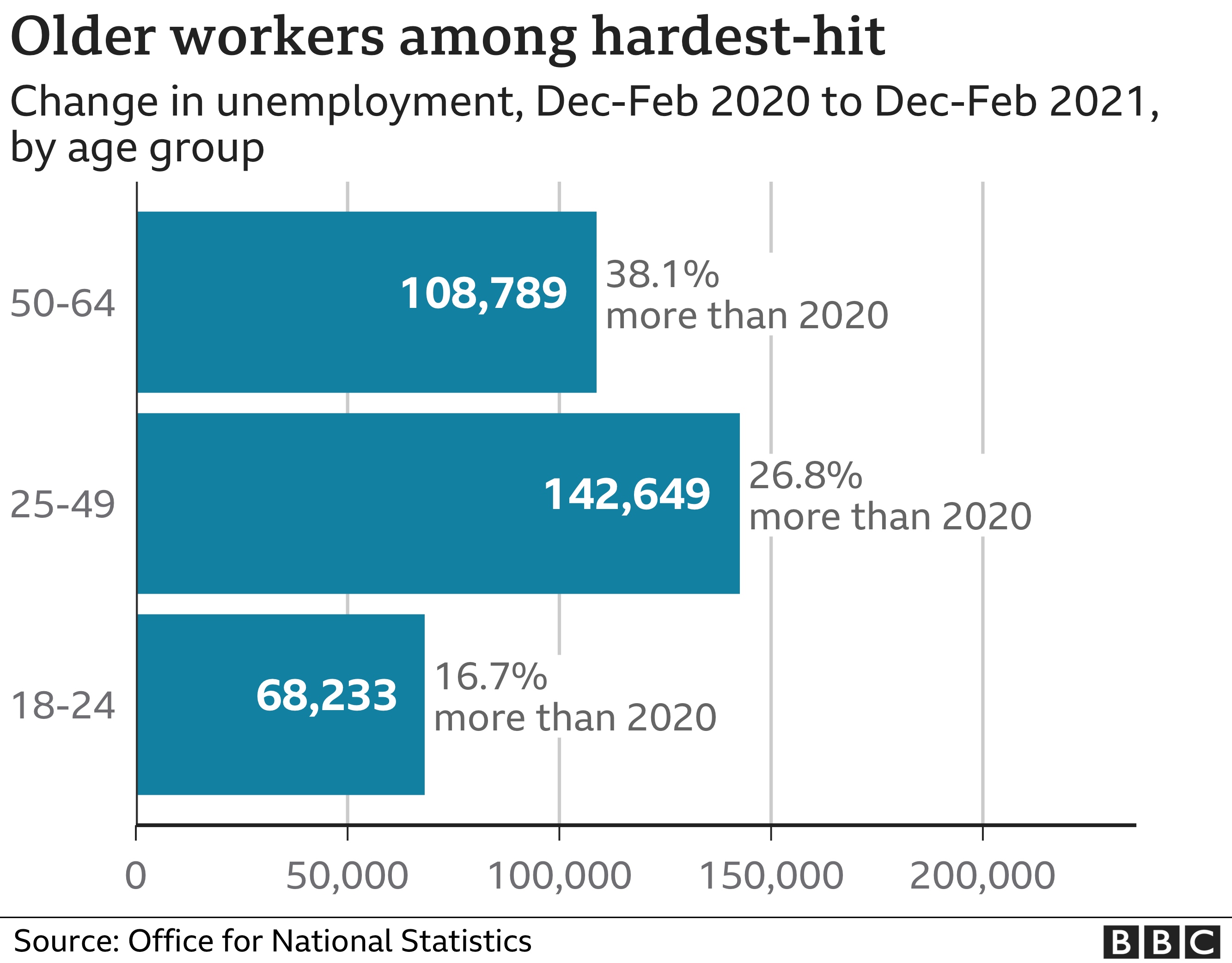 Typical hourly earnings fell by 9.5%, compared with what they were earning before being made unemployed.
Kathleen Henehan, senior policy analyst at the Resolution Foundation, said: "One of the more worrying things about losing your job when you're older is that on average, it takes a lot longer to find a job.
"A lot of that will be down to the fact you have more skills and experience, as well as more financial commitments you need to meet.
"When [older workers] do find that job – it tends to pay a lot less than the previous job… with big implications for retirement savings and how long they may need to work."